Save your reptiles.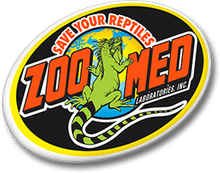 Buckles Feed Depot & Pet Supply is proud to carry ZooMed in Lafayette, Indiana. Since 1977, Zoo Med has been the innovating force in creating and supplying the very best in exotic pet foods, products, and habitats. Here at Zoo Med, animals are our passion and for nearly 40 years, we have made it our mission to help you "Save your Reptiles." As a company made up of hobbyists, we strive to provide the supplies and knowledge needed to successfully keep reptiles, amphibians, fish and other exotic pets happy and healthy.
Products:
Terrarium Products: Starter Kits, Terrariums, Cage Substrates, Terrarium Accessories, Water Accessories, Heating Thermostats Gauges, Lighting & Accessories, Food & Dishes, Vitamins & Supplements, Medications & Cleaners, Turtle & Tortoise, Creatures, Hermit Crabs, Breeding Products, Care Books, Turtle & Tortoise Magazine
Aquarium Products: LED Lighting, T5 HO Lighting, T8 Lighting, Other Lighting & Timers, Tanks, Filters & Water Accessories, Aquarium Accessories, Aquatic Foods, Betta Products, SLO Mermaid Ornaments, Water Conditioner
Paludarium: Paludarium Enclosures, Paludarium Filters, Paludarium Heaters, Paludarium Lighting & Heating, Paludarium Accessories
Avian Products: Food, Lighting, Heating, Vitamins,
Come visit our pet supply store in Lafayette, IN specializing in quality food, treats, and supplies for cats, dogs, reptiles, small animals, chickens and horses. We're more than just a feed store!